Math Skills
Understanding Math Skills
As early as 2nd grade, students are known to self-identify as "good" or "bad" in math. It is unfortunate because math is not a single skill. And while much of math knowledge is cumulative, students might struggle to learn one skill but find others come to them very easily. In addition, the skills that are most important to math mastery change as students progress in school. A student who might struggle in elementary school could excel in higher math.
In elementary school, students rely heavily on visual memory and working memory to learn their math facts and perform basic calculations quickly, accurately, and automatically. Speed is often emphasized in elementary school math, so even very capable students who are not "super quick" can lose self-confidence without the right encouragement.
Students need full mastery of elementary math to do well in higher grades. They also will begin to depend more on their reasoning skills for problem solving. However, the skills they need to solve word problems can be different than those they need to solve algebraic equations or geometry proofs.
understand math skills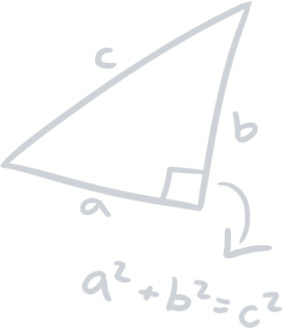 Math Strategies
Rather than thinking about math generally, it is important to understand specific needs by topic. When teachers group students by need in the specific topic, all students are more likely to succeed. For example, students who understand long division but continue to make what seems like careless mistakes might need to use graph paper to keep their numbers aligned. In contrast, the student who has conceptual trouble with long division might need more visual, hands-on practice or concrete examples to enable them to fully grasp the topic. Still other students might have good conceptual understanding but have difficulty juggling so many numbers at once. It might be worthwhile to allow them to use a math facts table to help them while they are still on the road to mastery. Similar strategies can be used at all math levels.
get all math strategies
Why Act Now
Given the cumulative nature of math skills, developing confidence and understanding math needs early is important. Otherwise, students could fall behind or lose confidence. Conversely, students might discover areas of math where they are strong and build confidence to support their learning on more challenging topics. Confidence is shown by some researchers to be one of the best predictors of long-term math success.
get started
Reading Fluency & Reading Comprehension
Understanding Reading Skills
By 3rd grade students should be "reading to learn" and no longer "learning to read". However, fluency is different from comprehension and both skills need to continue to develop throughout the school years. Approximately 1/3 of students who are proficient readers in 4th grade are no longer considered proficient by 8th grade! One of the reasons for the decline is that reading fluency relies on the interaction of a complex set of skills including speed, memory, attention, and reasoning. While students might be able to compensate for a weaker skill in elementary school, they need all of those skills as texts become longer and more complex. If students find reading challenging, they might begin to avoid it, when what they need most is to read more.
understand reading skills
Reading Strategies
Given the complex inter-dependency of skills that drive reading comprehension and fluency, it is key to understand the root cause of any reading difficulties. If a student has weaker attention, self check-ins or providing books of higher interest might be key. If the difficulty is working memory, it might be important to teach your student how to annotate while reading. For students with weaker reasoning skills, you might teach them how to make mind movies to help them visualize the storyline and remember key details. Once there is a clear understanding of the specific challenges, you will find plenty of evidence-based strategies that can help develop your emerging reader.
get all reading strategies
Why Act Now
Reading remains the primary way to learn in all subjects, even math and science, so addressing potential reading problems early is critical for long-term academic success. In elementary readers, a strength in one reading-dependent skill could mask problems in another. As students advance into increasingly longer and complex materials, these weaknesses might only begin to show in middle school. As a result, many students' reading challenges might not become apparent until middle or high school when it becomes more difficult to adopt new strategies.
get started
Writing Skills
Understanding Writing Skills
By 7th grade, students should be writing as fluently as they speak. Like reading and math, writing relies on the interdependence of a variety of skills. Difficulties in any one skill could contribute to writing difficulties that turn a student into a reluctant writer. Writing difficulties can be broadly broken down into mechanics (grammar, vocabulary, structure) and content (ideas, flow, and cohesiveness). Understanding where a student is having difficulty is key to developing this essential life skill. Of course, teachers also want to rule out difficulties with fine and visual motor skills which might interfere with a student's ability to write or type efficiently.
understand writing skills
Writing STRATEGIES
As with reading, the best way to improve writing skills is to write more. But students need the right supports to ensure their effective progress. If a student struggles to remember or apply grammar rules, you might provide extra practice but postpone grammar corrections until after the first draft. If the difficulty is with content, your student might need help with brainstorming. Or, you might have students who love creative writing but struggle when they need to provide three arguments to support their topic sentence and they need a structured outline. If the problem is with motor skills, there are plenty of digital tools that can make expressing ideas easier.
get writing strategies
WHY ACT NOW
Effective and efficient writing is essential for all subjects. Writing skills are important for homework, note taking and test taking. The demands for student writing increase with age, making it important to address weaknesses early. Good written communication is one of the most valued skills by employers, so helping a student early on can reap enormous lifelong benefits.
get started
Academic Skills

Unmet Potential

Executive Functions

Social-Emotional