Math Skills
Jessie can't seem to learn math facts. We've tried it all, flash cards, apps...

Vijay does fine in math class, yet he seems to lack real life math skills.

Cam was always a great math student, but now he's falling behind.

Julia's math work is a mess--her numbers are all over the page.
Math Skills Overview
Contrary to some popular beliefs, math is not a single skill in which students are "good" or "bad". Rather, math skills acquisition relies on a complex set of underlying cognitive skills that contribute to ease in understanding some math topics and to difficulties with others.
In elementary school, students must rely heavily on numeracy skills like numerical calculations & fluency and working memory which are essential for performing basic calculations quickly and accurately.
In higher grades, math success relies more heavily on abstract reasoning which includes the complex thought processes used in word problems, algebra, and calculus. Even students with advanced abstract reasoning can begin to encounter challenges in high school. If they haven't developed good flexible thinking they might struggle to solve novel problems.
Across levels, some math skills rely more heavily on pattern recognition and visualization. Learning these academic skills requires students to call upon more specialized skills including spatial perception and visual discrimination-selective attention.
We recommend you not jump to the conclusion that a child has a general problem with math skills. Rather, try to identify any underlying weaker skill, practice and strengthen that skill, and find strategies to help students rely more heavily on their stronger skills. Often times difficulties can be traced to a specific aspect of math or cognitive skill.
Read one mom's story of how she uncovered the root cause for her daughter's math struggles.
understand how your child learns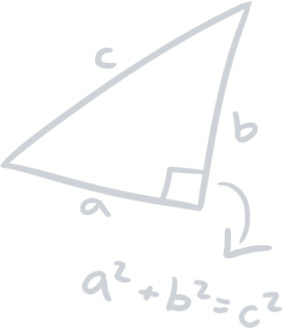 Potential Strategies
Before addressing math skills difficulties, parents need to first determine the underlying cause of the challenge. For example, if working memory is the weakest skill, the child will benefit from greater accessibility of a calculator or formulas. However, if spatial perception is the problem, the child might benefit the most from using graph paper. The supports you use should depend entirely on the source of the math problem. You also should find opportunities for the child to demonstrate strengths and build self-confidence.
Mindprint will provide personalized learning recommendations to improve math skills performance. The recommendations will take into consideration the child's age, hobbies and interests. We provide suggestions that include free learning strategies as well as apps, board games, workbooks and websites.
get customized strategies
Why Act Now
Given the cumulative nature of math skills, acting early is important. If you wait too long, a child could fall behind or lose confidence.
The unique learning profile may reveal areas of strength that can help compensate for any weaker skills. Understanding a child's strengths will undoubtedly improve confidence. Confidence is shown by some researchers to be one of the best predictors of long-term math success.
Read more articles about math & science
get started
Reading
Sunni hates reading. I don't know how to encourage her.

Jimmy reads all the time, but his standardized reading scores are still low.

Val understands everything she reads, but it takes her so long to finish.
Overview
By age 9 a child should be "reading to learn" and no longer "learning to read." Being a fluent reader means no longer needing to focus on components of reading like letters, sounds and punctuation.
Reading relies on the interaction of a complex set of skills including vocabulary, general information, verbal reasoning, processing speed, working memory, and attention. A weakness in just one skill could cause difficulty in reading and comprehension.  Fortunately, addressing a single problem area could also improve your child's reading skills tremendously.
understand how your child learns
Potential Strategies
Given the complex inter-dependency of skills that affect reading comprehension and fluency, parents need a good grasp of the specific skills that require extra attention before trying to address any problems. If the problem is attention, frequent breaks might be the biggest help. If the difficulty is processing speed, the child might need more time to finish. Once there is a clear understanding of the specific skills challenging a child, then a very directed approach can be taken to support a child's needs.
Mindprint will provide specific recommendations by considering the child's Mindprint results along with the child's specific interests and hobbies. Our recommendations include free learning strategies as well as apps, board games, workbooks and websites.
get customized strategies
Why Act Now
Reading is the primary way to learn in all subjects, so potential reading problems should be addressed as early as possible. For bright students, a strength in one reading-dependent skill could mask problems in another. As students advance into increasingly longer and complex materials, these weaknesses only first become apparent. As a result, there are many children who do not receive the help they need until middle or high school. Fortunately, parents will find excellent tools to address skills once their children's needs are well understood.
get started
Writing
Mark has great ideas, but he can't seem to get them down on paper.

Susan is a good writer, but she writes slowly and it's affecting her grades.

Jerry struggles to organize his thoughts; he writes a sentence and gives up.
Overview
By age 12, students should be writing as fluently as they speak. Effective writing relies on the interdependence of a variety of skills, and a weakness in any one skill could contribute to writing difficulties. A reluctance or difficulty in writing can result from weaknesses in vocabulary, verbal reasoning or an insufficient level of general information. Difficulty in writing can also stem from weaknesses in executive functions including flexible thinking, attention and working memory. It also can result from visual or physical difficulties with fine motor coordination or graphomotor function, or visual motor speed.
understand how your child learns
POTENTIAL STRATEGIES
Parents may find that their children have difficulty writing for some subjects but not others. Or they may find, upon closer inspection, that there is a very specific aspect of writing assignments that causes challenges. The best approach to tackling any challenge needs to begin with a detailed understanding of the underlying skills causing the child difficulty. If the problem is physical, there are plenty of digital and non-digital tools that can make expressing ideas easier. If the difficulty revolves around idea generation and organization of thoughts there are exercises and tools that can help. Once the problem is objectively understood, Mindprint will guide you to the optimal strategies, taking into consideration the child's age and interests.
Note that suspected problems with fine motor coordination or graphomotor function will need to be evaluated in-person to determine if the child would benefit from occupational therapy.
get customized strategies
WHY ACT NOW
Effective and efficient writing is essential for homework, note taking and test taking across subjects. The demands for student writing increase with age, making it important to address weaknesses early. Good written communication is one of the most valued skills by employers, so helping a child early on can reap enormous benefits forever.
get started
Academic Skills

Ability

Executive Functions

Emotional Issues